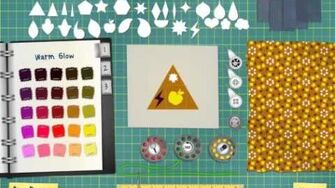 StarDesign is a section on Stardoll where you can design your own clothes, interior, jewelry and hair. Each of the four sections are split up into their own design studios, and includes a large array of templates to choose from that users can design in any way they like. Design & Sell was introduced in 2011 as a way for users to creatively design their own clothes, and expanded into furniture, hair and jewlery soon after. Users have the ability to create patterns, add shapes, textures and even change colours. It has become a very popular aspect of Stardoll and many users have made names of themselves as top designers. Becoming a top designer is achievable through voting on the Hottest Design page.
StarDesign Fashion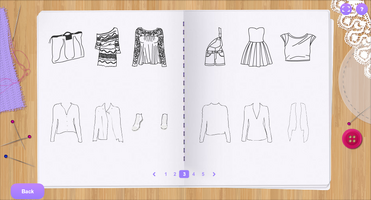 StarDesign Fashion was the first design option to be released in 2011. This new feature provided users with the opportunity to design and sell their clothes, which many saw as the beginning of fashion designers. During its release, StarDesign Fashion was incredibly basic and didn't allow for much creativity, as there were a select amount of shapes, colours and templates to choose from. This changed a few years later when the other StarDesign options were released, which opened the door for many more templates and an array of textiles and shapes to choose from. This boosted StarDesign Fashion's popularity.
StarDesign Interior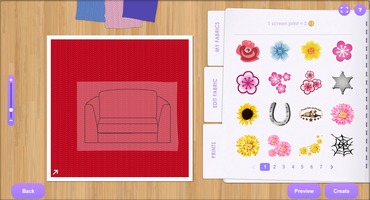 StarDesign Interior was the second option to be released alongside StarDesign Fashion. This included pieces of furniture that users can purchase and place in their suites. It can be designed in a similar way to StarDesign Fashion, but included less variety. StarDesign Interior can also be sold to other users, and can even be sent to friends as gifts when purchasing. All items are purchasable with Stardollars, but adding additional pieces such as shapes costs extra.
StarDesign Jewelry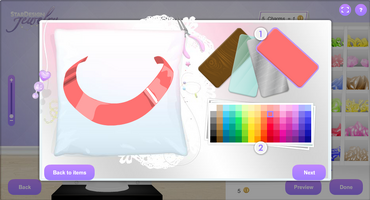 After a long time of no additional updates to the StarDesign line, Jewelry was released. In this feature, different types of jewelry can be designed and sold. This included sunglasses, earrings, headpieces and more. Just like with the other two StarDesign options, StarDesign Jewelry had an immense array of templates to choose from, and included different coloured beads and diamonds (which was not typically found in the other two options). It opened up the website to more creative ventures and it saw dolls utilizing the feature to its full potential.
StarDesign Hair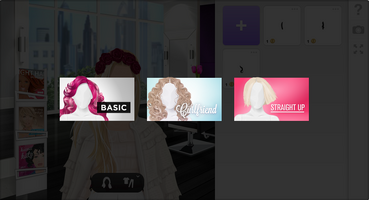 Due to the huge success of StarDesign Jewerly, StarDesign Hair was released as a way for users to create their own hairstyles. This was a huge announcement and has become the most popular form of StarDesign to date. It was a lot different to the other three forms of design, because instead of templates, StarDesign Hair only included individual pieces of hair that the user must put together to create their own style. This led to StarDesign Hair becoming quite expensive, as many great styles would cost users about 40 Stardollars, which meant users had to sell them for a lot more in order to create a profit on their design.
Despite this, StarDesign Hair has continued rising in popularity and has completely replaced the original hair designs that Stardoll provides users for free. The creativity of such dolls has also led to more than just hair being made, with items such as body parts for dolls, entire portraits, clothes and rare replicas.
Recently, Stardoll announced their addition of Curly and Straight hair, opening the door for more elaborate and creative hairstyles.
Hottest Design Competition
The Hottest Design contest is a voting system that decides which users become Hottest Design for each StarDesign section (Hair, Jewelry, Interior and Fashion). To enter, all a user needs to do is purchase one of their designs from any of the four sections, which automatically places it in the vote. Users are able to vote for their favourite design out of a random three. The top designers in each section is typically for users who have sold the most designs in that particular StarDesign option. Hottest Design is for the highest voted designs over a 24 hour period. Everyone is eligible to enter, and it provides users with an extra incentive to design and create your own things.